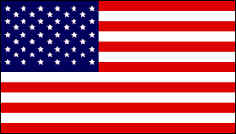 Victor and Aaron Erlich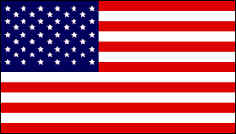 ---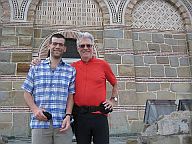 Victor and Aaron Erlich are father and son from US. They decided to come in Bulgaria for cycling trip for 8 - 16 August and Maya was their guide. At this moment Bob was busy so Maya was the only leader of the group.
Usually this is the hottest period in the summer - 40 degrees C, but they were so lucky one and the temperature did not exceed 25-35 degrees all this time.
I met them In Sofia airport and attended them to a nice hotel in the Sofia city I was book for them.
So our trip started in Gorna Oriahovica, which we reached by train. After we cycled to Arbanacy and then to Veliko Tarnovo (old Bulgarian capital), where we slept after good dinner. The next day we took a little remote road and we cycled to Drianovski monastery. It is very impressive place not only because of the monastery but also the cave "Bacho Kiro" and the view from the top of the rock range. It was a little rainy but nobody paid attention, so we continued cycling to Triavna town. It is a town with ethnographic culture and we stayed there for the night.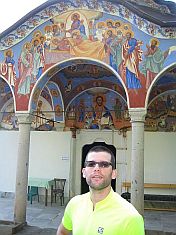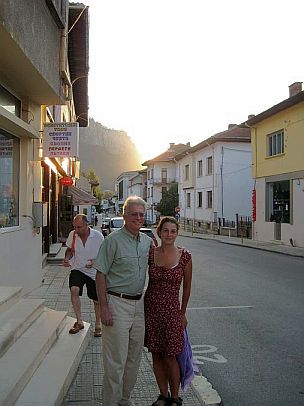 The next day, after some shopping, we bicycled 10 km up the hill and when we reached Gabrovo town we were at the crossroad. It is a place in the geography center of Bulgaria and it is particularly possible to cycle in each direction and each road is the best one. Everyone wanted different thing. Aaron wanted to cycle to Rusaliisi pass in the Old Mountain, Victor wanted to cycle on remote smooth road, and I wanted to lie in some swimming pool. After several coffees, ice creams and some waffles we took totally different decision. We cycled to "Etara" which is a village with old architecture.
After we were in Socolsky monastery and we stood in it for the night. It was only 15:00 o'clock so we decided to do 4 hours tracking to "Shipka" peak. It was really hard day. After these several days of psychological and physical training our team became in its real power. We started to cycle more kilometers per day having the idea to go back to Sofia by bikes. And we did it. On the next day, after Sokolsky monastery we reached a village named Cherni Osam - it is about 90 km. It was one of the best days - at noon when the sun would try to fry eggs on our helmets we found a restaurant with swimming pool. We felt like Bedouins which have found an oasis in the desert. From Cherny Osam we cycled to Teteven - it is 70 km and 32 up hill – "hills make me ill" was the motto. So having the experience of the previous day we decided to find a place to spend the hottest hours. We tried to find a swimming pool, but all of them were too noisy and crowded. So we jumped in to the close river - Beli Vit. We stayed in a hotel in Teteven town. After we cycled to Botevgrad and then back to Sofia. The entire trip was approx 400 km.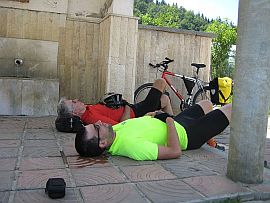 "I loved our trip and I loved Bulgaria. I was afraid it would be like Russia, where I also cycled with Aaron. The people there were unfriendly, and almost all my encounters there had some unpleasant aspect to them. In Bulgaria everybody was pleasant. I remember particularly the young girl who smiled sweetly while she serve us iced cokes at the swimming pool -- and I liked those iced cokes a lot, with the froth and the floating ice cream. The monasteries, the hikes, the river -- it was all wonderful." – this are word by Victor Erlich.